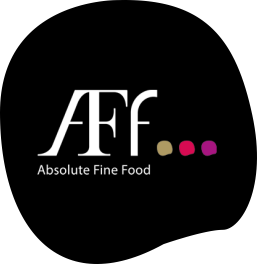 Our Company
Alimentation Fine de France was created in 1982 to distribute high-quality preserves and traditional local produce to traditional retailers in the area.
Directors David Chameaud and Carmen Sanchez are continuing to develop the company in France and for export, relying on the quality of the products they sell, the renown of the brands they stock, and the company's culture of innovation.
Alimentation Fine de France has expanded rapidly to become a stalwart in delicatessen food thanks to its range of quality products that both town and country retailers and consumers alike are clamoring for. Our greatest pleasure is in the knowledge that people like our products and that consumers find everything they are looking for in the kitchen and at their tables from our range of products and dishes.
In 2020, we decided to return to a regional sector that we held dear – Limousin cul noir pork. We are now marketing our own recipes with nine types of terrine and ready meal, produced in partnership with cul noir pork breeders with excellent knowledge of how to butcher and preserve this very high quality product.
The company's approach is based on a rigorous policy on quality:
selecting tasty and high-quality products that are both easy-to-use and innovative whilst upholding French culinary tradition
bringing in complete traceability on our products (HACCP standards) for better food safety
Our policy on quality goes hand-in-hand with the constant work to promote sales and strengthen the range. This has allowed us to broaden our client base to high-end supermarkets and to export into Europe and around the world.
With its two bases – one in Périgord and the other in Limousin, both of which are at the heart of regions known for their culinary tradition for heritage food – Alimentation Fine de France strives to defend the principles of small local business. Providing a service, being flexible and bringing quality are the major driving forces of the company.
Today, Alimentation Fine de France markets six brands, covering the main food segments with a range of more than 1200 products of renowned quality that it renews each year to remain innovative and exclusive.